License plate recognition camera
The license plate recognition (LPR) camera is one of the greatest security inventions in the whole world. Because of the threats in many sectors, people of the universe feel insecure nowadays. As a result, ensuring human security is a must to protect people from being violent. According to the HDR report of 1994, there is a total of seven kinds of human security. These are economic security, food security, health security, environmental security, personal security, community security, and political security. Crime and violence related to vehicles are lies in personal security.
To ensure security related to vehicles, LPR surveillance camera influence the industry of CCTV security cameras a lot. Its functions are far different from other residential security cameras. This type of camera is used for detecting and capturing license plates from even moving vehicles to collect data.
Advantages of using a license plate recognition camera
Technology is continuously revealing its feature and a license plate recognition camera is one of them. Actually, every single day people life face new problems to live a safe life. That's the reason they are continuously pushing technology to be more updated to solve security issues easily.
If you look forward to the advantages of using a license plate recognition camera, it is indefinable. You may be amazed to know some of the benefits of using this camera:
· There is no need for eyewitnesses if there is a CCTV camera system with license plate recognition. Even if there are eyewitnesses, the justification may not accurate.
· It requires less staff to monitor the scenarios and produce data frequently.
· If this device works with CCTV installation, it provides a distinct and greater view of the scenarios.
· Net and clean pictures, caught by license plate recognition camera help to produce valid data so that police can make accurate and fast decisions against any crime.
· License plate recognition camera has the ability to manage free parking spaces. After detecting free spaces, it can even control the access of vehicles through the entry and exit gates.
· It can play one of the most significant roles to find out robbed and wanted vehicles. LPR cameras also detect vehicles without licenses.
All the issues pointed out here are now related to our everyday life struggles. There is a solution to every single problem. So, there is an accomplishment to install a security camera with license plate recognition for sorting out criminology related to vehicles.
Pixels need to read a license plate
License plate recognition cameras require both horizontal and vertical pixels to build security cameras set up with LPR. Most of the time, LPR camera software requires 100-150 pixels in respect of the width of the plate.
There are two types of license plate that requires different pixels to capture any scenario. The types are- North American license plates and European license plates.
· North American license plate: There are at least 100 horizontal and 80 vertical pixels require on this type of plate. For setting a one-foot license plate, at least 75 horizontal pixels are required.
· European license plates: To set up this license plate, at least 150 by 80 pixels are needed where a resolution of 150 pixels stands for a horizontal one.

Though more pixels make a clear view more than 250 pixels of resolution on each plate may not improve the result.
Longest distance range for LPR camera
License plate recognition security camera installations always should consider the road position over the camera. The camera has to catch the center view of the road so it can easily identify the vehicle's number.
Most of the time, the longest distance between vehicles and the license plate recognition camera should not be above 32 meters. The angle between these two elements also matters to get the best view of the scenario. In fact, the measurement of the suitable range of distance between vehicles and cameras depends on the functionalities of cameras.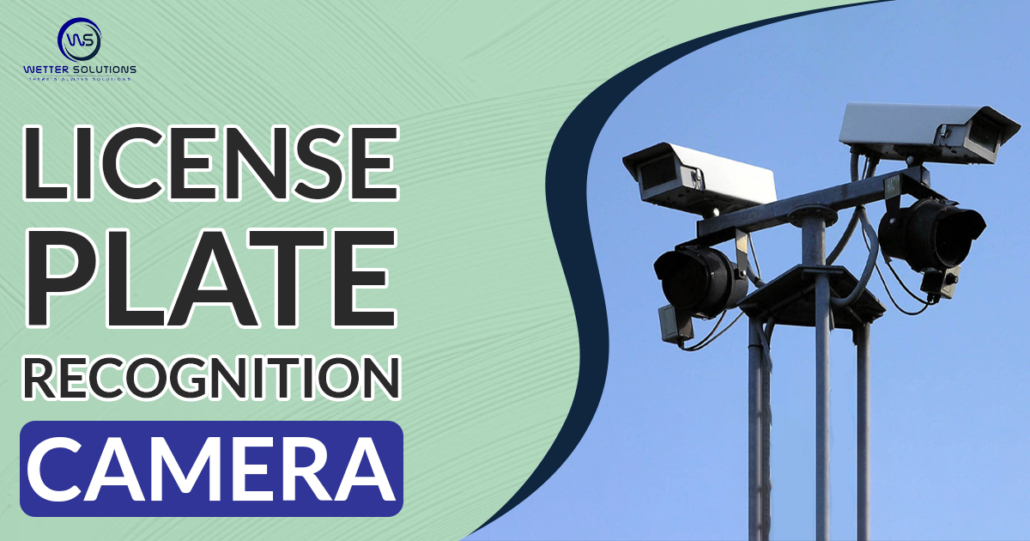 License plate recognition software
Software is required to use a license plate recognition camera. LPR camera captures the image of the number plate of a vehicle. But, the duty of analytical software is to discover the number from the captured vehicle number plate. LPR software can directly work on license plate recognition cameras. This software even can perform disaffected work by keeping itself far away from cameras. But, the only problem with its remote work is having more network bandwidth. And, it becomes more difficult to control a server-based system as many cameras may connect with one network. But, nowadays more powerful and embedded coding makes powerful algorithms which makes the software more relevant and powerful.
Working procedure of license plate recognition over cameras
A license plate recognition camera is such a device that installing security cameras like this is an updated technology. This technology makes a possible step to identify, read, and consume the picture of a vehicle license plate. First of all, an advanced camera captures a video of a license plate of a vehicle. A renowned software named optical character recognition software then reviews and analyzes the video. After that, it is stored in the database to read the number from the number plate. This is how the license plate recognition camera works.
There are even so many types of useful pixel plates working in the USA. These multiple-designed plates use more than a hundred varieties of background color, text color, and text size. It can even use letter organization, fancy combinations, and so on.
Above all, a better camera can capture a quality image. This type of camera can also be used as a security camera for buildings.
Way to get the best license plate recognition cameras
License plate recognition systems can use different kinds of cameras. Infrared cameras, phone cameras, close-circuit television cameras, road-rule enforcement cameras, and so on are some of the cameras used for this purpose.
Choosing the best license plate recognition camera depends on some perspectives given below if-
o The budget is friendly compared to the functions of the cameras.
o Camera can frequently capture pixels on plates as the random vehicles come and go.
o LPR camera can read license plates even from strong angles.
o The camera can work in low light or not.
o Camera has perfect accuracy to decode license plates.
o The camera can cover a high range of any area or not.
Low-cost LPR cameras sometimes may give the best performance whereas some branded cameras break their promise. Camera selection depends on some specific features but there is no guarantee on any cameras. But, these types of cameras can also work as a home security camera system.
Setup and installation of a license plate camera
The most important thing before installing the LPR camera is the perfect setup of the camera in front of the road. The LPR camera should be perfectly placed to catch the number plate. Another CCTV camera system connected to a license plate camera. It will give a better view of the full vehicle including the license plate and surveil the overall situation. Security camera service providers can make CCTV installation easier as they work for the installation of security cameras.
For installing a license plate camera, you can look over the following steps:
o Angle of the camera: It is a must to keep the camera angle to the targeted area as much as possible. Generally, people use this camera in front of the camera, sometimes behind it. Sometimes, both two types of settings may not possible.
Suppose, you want to set up the camera straight to the vehicle. You have to place the camera at an angle not greater than 30 degrees. At that time, captured plate characters' height will start between 30-35 pixels.
If you want to set up the camera off-center from the vehicle, then the camera angle will not same. At that time, for the installation from the corner side, the camera angle should not be greater than 20 degrees.
When the camera position is high, then keep the camera angle less than 30 degrees.
o Speed of shutter: Normal camera can not capture the number plate easily. If the vehicle is in motion, the picture will become blurry. You have to set the shutter speed. If there is a greater shutter speed then the picture would become much darker. On the other hand, too lower shutter speed makes the picture blurry.
o Amount of light: Normally, the camera installer keeps the license plate camera set up in a night mood. That's why the camera can work with its IR light.
 Conclusion
License plate recognition camera uses advanced traffic sensors to catch images and digitalizes the images from license plates. Though the crime rate has increased all over the world, still there is hope with the help of modern technology. There now specialized license plate recognition cameras that can perform their work without the assistance of any external material or software. Even there is no need for data cabling or network cabling. All need to pay a little bit high to get better service.
https://wettersolutions.com/wp-content/uploads/2022/11/License-plate-recognition-camera-One.jpg
630
1200
Vinny Wetter
http://wettersolutions.com/wp-content/uploads/2022/02/unnamed-file-1030x598.png
Vinny Wetter
2022-11-17 10:29:02
2022-11-17 11:46:50
License plate recognition camera